… to ensure that all children with disabilities have available to them a free appropriate public education that emphasizes special education and related services designed to meet their unique needs and prepare them for further education, employment, and independent living; to ensure that the rights of children with disabilities and parents of such children are protected …
~ 20 U. S. C. § 1400 (d)(1)
What is a Special Education Advocate?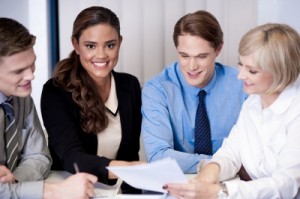 An advocate is one who can speak or write in support, on behalf, or in defense of another person. This is what we do for parents with children who come under the category of "special education." We have the knowledge and expertise regarding special education as well as the applicable federal and state laws and we work within the bounds of these laws to support and assist you in negotiating / resolving disputes with your school district. The goal is the best possible educational program and appropriate education services for your child with special needs.
We are here to help!
Working in Massachusetts and Rhode Island primarily, we know the laws and your rights and will work with you to insure the appropriate special education services and programs to meet your child's needs.
Explain assessments and reports
Educate you on your child's disability / disabilities
Prepare for an IEP meeting

propose goals and objectives
review supportive evidence and materials
help document concerns and requests
provide strategies for the IEP meeting

Review all special education and section 504 documents
Join you at the IEP, Section 504 and other meetings
Review all IEP documents before you sign
Draft letters, requests, documentation, and complaints to school, district, or the State / Commonwealth
and more as needed …
In short, we will empower, inform, guide, and educate you and your child!